AWS Consulting
Amazon Web Services (AWS) is a market leader among cloud platforms when it comes to infrastructure and
platform services
. After launching with three services in 2006, they grew to offer more than 175 today, along with a
global network of data centers
. AWS is a mature platform with a broad range of services that are applicable to
many industries
. But for some businesses, onboarding with AWS can be a challenge.
Which AWS services should be used? How do you move solutions into AWS? How can existing AWS infrastructure be modernized to achieve operational excellence? How can you create an application that will use AWS services?
To help customers address these, and other questions, AWS has launched the
Amazon Partner Network
—and Fastdev is a part of it.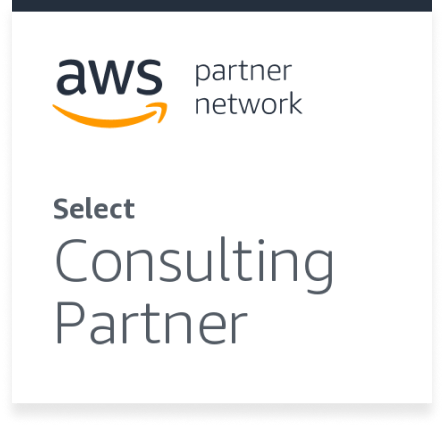 Contact us today
How can we support you?
Fastdev supports anyone who needs help with AWS—from individual developers and startups, to small and medium companies and big enterprises. Fastdev's AWS offerings include, but are not limited to, the following.
Strategic support in AWS
Adapt your organization to AWS cloud
Strategic advice—from roadmaps to implementation
Building and training DevOps teams for operation in AWS
Support on your cloud migration journey—from breaking down monoliths and creating microservices and nanoservices, to migrating data and infrastructure
Onboarding to AWS
Auditing and advice on the security, performance, and resiliency of your solutions
Support aligning your solutions to the AWS well-architected framework
Cost optimization of your AWS infrastructure
Technical support in AWS
Developing cloud-native and hybrid solutions
Developing applications, including desktop, web, mobile, etc.
Developing containerized applications and containerization of existing applications
Developing serverless applications
Implementing Infrastructure as a code concept for your pipeline
Implementing CI/CD pipeline for your application, both cloud-native and hybrid
Integrating AWS logs and metrics with your 3rd party and on-prem service
Cleaning up and modernizing your existing AWS setup
How does it work?
Contact us and we will implement your idea. We can work with you in the following two ways.
Dedicated team members
Fastdev can provide you with dedicated and AWS certified team members, including Developers, DevOps engineers, SysAdmins, Cloud Architects, Solution Architects, Team Leaders, and Project Managers. They work remotely or on-site, and follow all your security requirements.
We take care of it
Describe your problem to us. We will review it and contact you about next steps. If needed, our experts can participate in your meetings and support you in your technical decisions. We'll provide you with advice and, if you'd like, take the lead and solve the issue directly.
Why Fastdev?
Fastdev has been helping companies achieve their strategic and technical goals since 2007. Now, as an AWS Select Consulting Partner, we're uniquely positioned to help businesses accelerate their journey to the cloud—and take the fullest advantage of all that AWS has to offer. We started out developing applications hosted on AWS for small and medium-sized customers. Today, we even help enterprise customers migrate on-prem solutions to AWS and create cloud-native solutions that operate with a very high load level— without interrupting their business.
Regardless of your organization size, we offer assistance with both strategic and technical support in AWS. Not only can we help solve your technical problem, but we can help you address the business problem that's hidden behind the technical issues.
Testimonials
At Fastdev, we have a long track record of helping customers achieve their goals by implementing a seamless and high-performance cloud-based infrastructure, while keeping operational costs to a minimum.
FastDev has been great at helping us architect, schedule and maintain our cloud hosting environment at AWS. FastDev have been very responsive to troubleshoot and resolve issues when they occur and they have been proactive in recommending system upgrades to support our business objectives.
Fastdev's professional team is helping us with numerous tasks. In Stockholm Stream, we build a complex, customizable and flexible content distribution platform called Delta. To make our infrastructure highly extensible and to have better control over resources, we successfully hosted several Delta instances in clouds, and Fastdev's team really helped us with this task. As a result, our IT environment uses several instances of Amazon EC2, Amazon RDS for databases, Amazon S3 for objects store and AWS Elemental MediaConvert to process data. Which allows us to provide our customers the ability to ingest, securely store, manage and deliver their VOD content to different platforms.